Blog
To Partner With the Right Experiential Marketing Agency, Ask the Right Questions
August 7, 2018 by Kristi Yim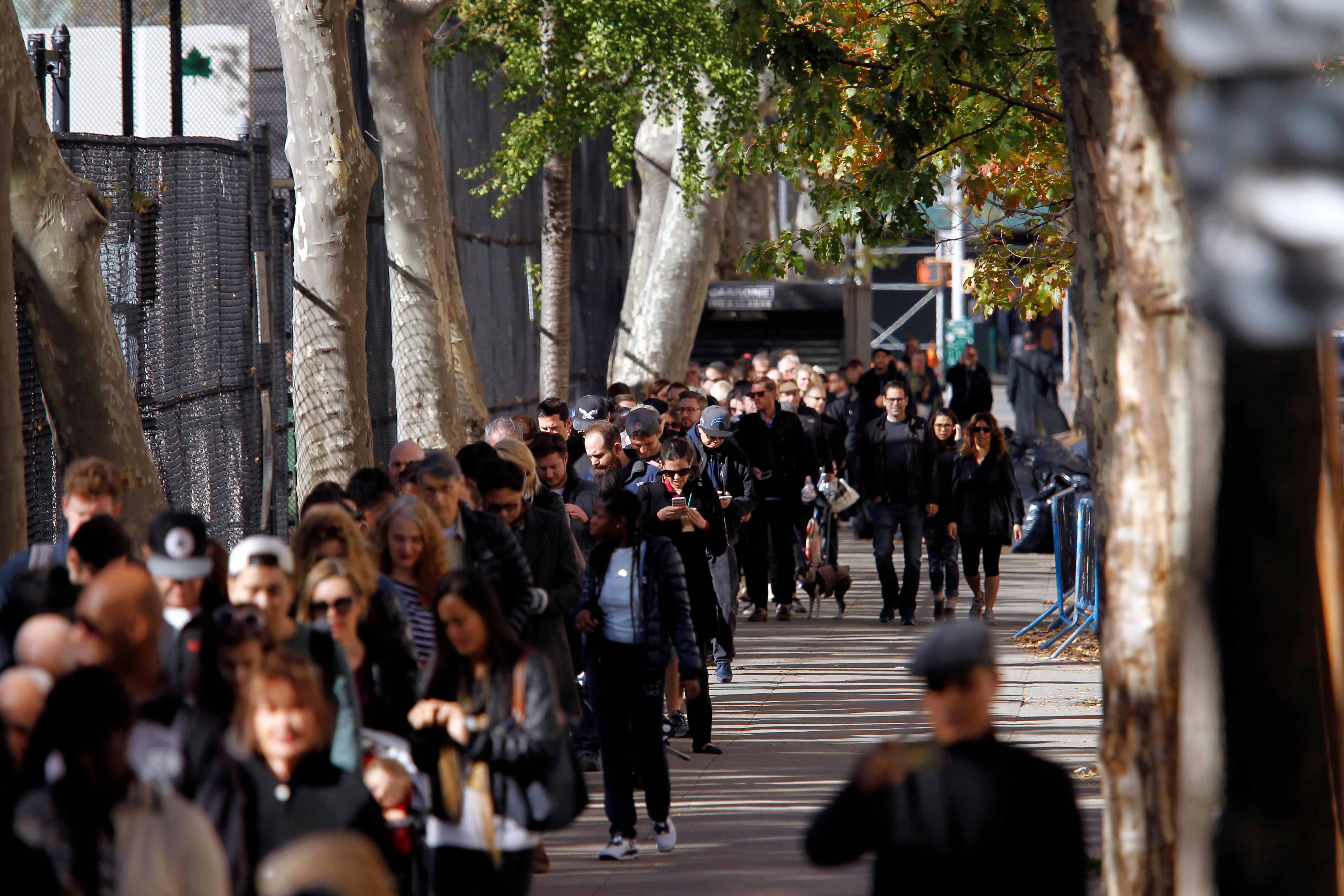 You already know you need to work with an experiential marketing agency. (That's why you're here, right?) What you may not know is how to pick the right one!
On paper—or on the Internet, rather—many experiential marketing agencies appear the same. But if you want to stand out to your audience, you need an agency that stands out, too.
Work with people who are not only experienced in experiential marketing, but who also understand the intricacies of your business, your industry and your community. Work with an agency who can create an experiential marketing campaign that supports and enhances every unique facet of your organization and your vision.
So when every experiential marketing agency is talking about "innovative experiences" and "consumer data" and "ROI-focused campaigns", you must dig a little bit deeper. You need to ask the right questions; not just "Who are your clients?" and "Are you familiar with our audience?", but the questions that will really reveal whether this agency can handle the job . . . and handle it well.
As an agency, we've been part of hundreds of these meetings. We've heard the best questions—and considered the questions we wish more clients would ask. That's what we want to share with you today.
Before you go into yet another meeting with yet another potential experiential marketing agency, make note of the questions that will help each agency stand out from the next—and help you choose the right agency to partner with in the end.
Questions to Ask as a Brand:
1. Will you conduct an audit of our past sponsorships and the results to make specific and strategic recommendations for new opportunities?
This probably isn't your first time as a sponsor. Your experiential marketing agency should conduct a thorough audit of what you've done in the past—taking into careful consideration what worked well and what didn't—so they can provide recommendations that are not only strategic, but are also creative and meaningful to the event's audience.
2. How will you incorporate our brand values and vision into our sponsorship activation planning and execution?
While you may not be the only brand sponsor at an event, your organization has values and a vision that make you unique. Ask potential agency partners how they will incorporate those aspects of your brand into your sponsorship planning and execution. Your campaign won't connect if it looks like everybody else's—and if it is not customized for that particular event audience—and the whole point of your sponsorship is to create that connection and establish loyalty with consumers. The right agency partner will accelerate and amplify the attributes that make your brand different and connect you with the right audience.
3. Can you help us negotiate contracts that include a creative activation based on our sponsorship strategy—and stay within our budget?
Your budget shouldn't hold you back. While yes, you can technically do more with more money, you also want to partner with an agency who can get creative with your activation and work to stretch your budget. Your agency partner's job is to understand your strategy, goals and timing, and work to plan and activate a sponsorship that also fits within the funds allotted. By asking this question up front, your potential agency gets clarity on what you have to work with, and you will get insight into what they can do for you without breaking the bank.
Questions to Ask as a Rights Holder:
1. How will you help our sponsorship program stand out both in development and when selling it to businesses? What is your selling philosophy and approach?
Brands have plenty of sponsorship opportunities to pick from—with seemingly innumerable properties looking for relevant brands to support their event efforts. Ask potential agency partners upfront what they will do to make your sponsorship assets attractive and meaningful to the brands they are reaching out to, helping you stand out from every other event. The answer should not only highlight their creativity, but should also show you if they've done the research to understand what makes you unique.
2. What is your connection to our community—and how will you incorporate community beneficiaries?
As a property, your event sponsorship programs are built upon connecting with your community and bringing more community members together. Consider potential agency partners' knowledge of and connection to your community—and to the beneficiaries and leaders within your community who might want to be involved in your event whether through attendance, advocacy or promotion.
3. How will you help us accommodate our brand sponsors to ensure full facilitation of our sponsorship program—and ensure a long-lasting, mutually beneficial partnership?
There are plenty of experiential marketing agencies who can help you develop a strategic, creative sponsorship program. But what then? You need to know up front who can help you take your program beyond the planning stages. Ask potential agencies whether or not they can help fill and activate your sponsorship programs, too: Will they sell to the right brands? Will they ensure the programs are fulfilled as promised? Will they work to connect and cross-promote sponsors to elevate the audience experience and sponsor activation? These points are key to developing great relationships that benefit your organization for years to come.
General Questions to Ask Experiential Marketing Agencies:
How do you measure the success of a sponsorship program?
This question ensures that an agency's expectations are aligned with your own. By detailing the expected outcome—a successful outcome, of course—you'll gain insight into whether or not you and this agency can partner on reaching the same vision. You'll also have a greater understanding of not just the expected ROI, but also how they will measure that return and report it back to you—which brings us to our last recommended question...
What type of fulfillment report can we expect?
And finally, to determine the success of a sponsorship program activation, you need to know the numbers. Ask up front about the reporting you can expect to receive when all is said and done. You should be receiving numbers and facts that align with the plan, vision and values you outlined together from the beginning. Work with your potential agency partners to determine how you will measure and report on what success looks like for you.
---
Finding the right experiential marketing agency is much like finding the right partner in life—you need to know someone deeply (and probably going on more than a few bad dates!) before you find the best fit.
But when you're armed with the right questions—questions that will help you get to the heart of what you need to know from the start—you'll be much more well-equipped to find your perfect experiential marketing partner and activate a sponsorship that's successful for all involved.
Are you on the hunt for an experiential marketing agency? What questions do you have? Share your thoughts in the comments below.