Blog
The Top 7 Corporate Event Sponsorship Must Haves for Brands
August 27, 2019 by Kristi Yim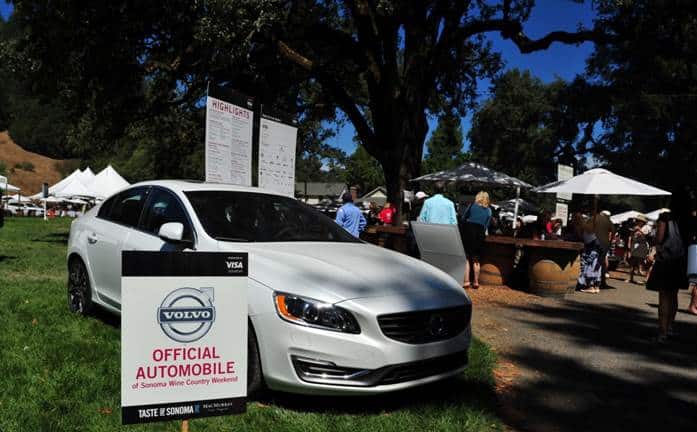 How to ensure a successful sponsorship experience, according to Volvo's Marketing Team
One great way to reach and interact with your target market is to sponsor an event. Whether you'll be sponsoring a nonprofit opening a community-based food hall or a city's annual outdoor holiday ice rink, you can use certain strategies to make sure you get the most bang for your buck.
We consulted with one of our clients, Volvo Cars Regional Sponsorship Marketing Team, on what to look for in a rights holder when you want to sponsor an event. In this example, Volvo wanted to showcase its sponsorship of the 2013 Sonoma Wine Country Weekend.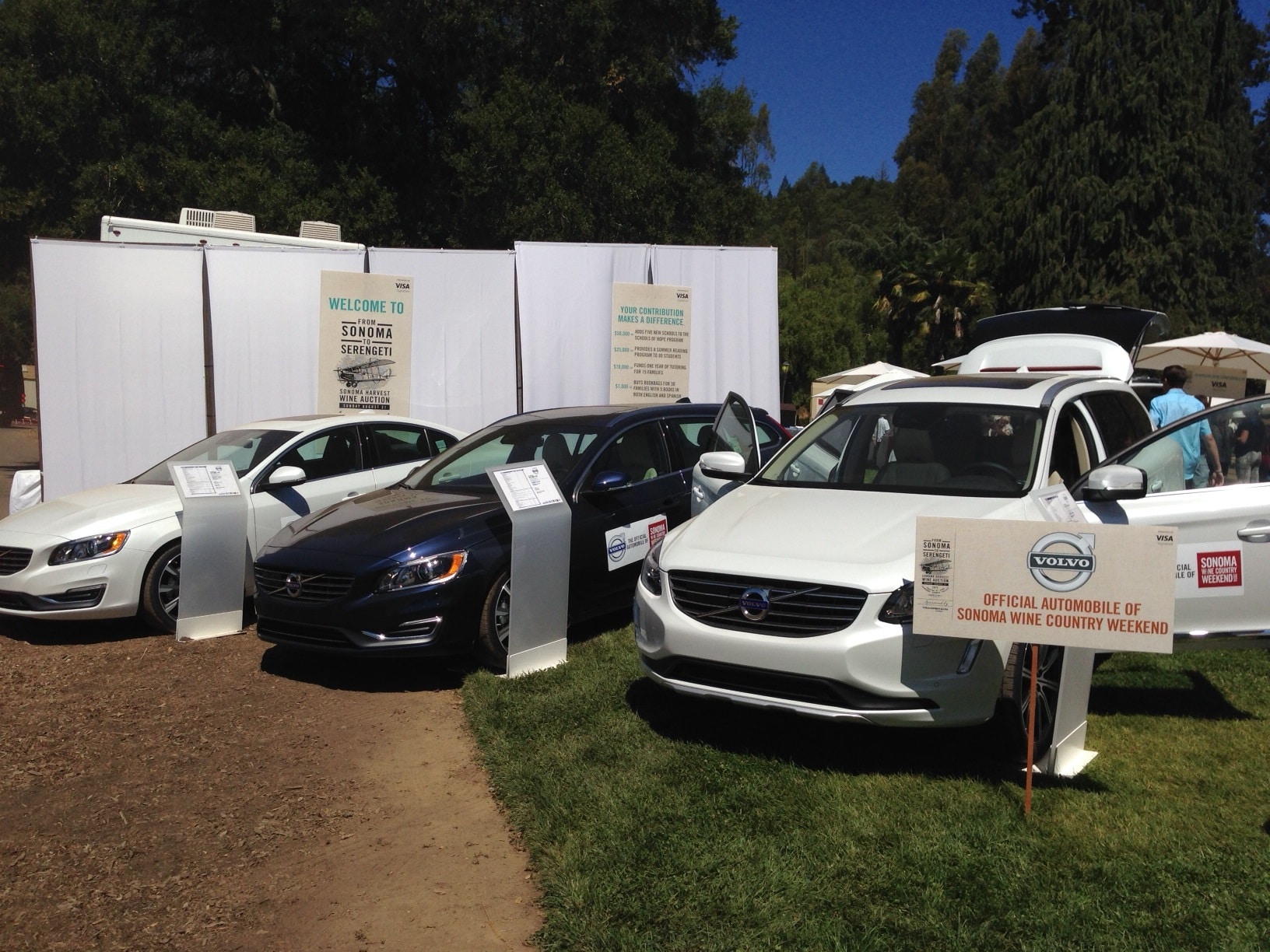 At the 2013 Sonoma Wine Country Weekend, Volvo worked with the rights holder to park vehicles throughout the event footprint that were also staffed with brand ambassadors. Volvo also offered premier parking for current Volvo owners. 
1. Get on the same page
You should work with a rights holder who understands your core corporate sponsorship objectives and goals.
This conversation starts internally as you and your team determine your goals for the event sponsorship. Then when you meet with the rights holder, you will need to communicate your objectives and identify/share measurement tools and create benchmarks to meet in writing.
Maybe you expect X number of people to enter your giveaway to build sales leads, or you want to increase digital impressions via social media channels. Maybe you'd like event attendees to get firsthand experience using your product or service. For example, when Volvo Cars sponsored the 2013 Sonoma Wine Country Weekend, one of the partnership objectives was to showcase four new models to over 5,000 consumers throughout the 3 events. When you're clear about your goals and expectations, the right holder can more easily provide you with the right activations. We advise creating SMART goals (Specific, Measurable, Attainable, Realistic and Time-bound) when it comes to spending on sponsorships.
2. Research past successful activations and strategies
Ask the rights holder about their three to five most effective past consumer engagement activations by other sponsors. If the examples fit your needs, you might customize your activation and engagement strategies to the right holders' audience and the type of event.
You don't want to copy past sponsors' engagement activations exactly because your service or product is different and may need to reach different goals. Still, it's helpful to know what the event audience positively responded to or found valuable at the type of event you'll be sponsoring.
3. Ask for current demographic data
Before you decide to sponsor an event, make sure the rights holder shares current demographic information. Check the dates on quoted data and make sure that data is up to date! You can ask about demographics such as age, sex, education and anything else that pertains to your sponsorship preferences.
4. Ensure tracking and analytics are in place from the start
Make sure the rights holder has solid tracking and measurements in place from the beginning to the end when you sponsor an event with them. Ask to see reports from a previous year to make sure reporting will meet your needs.
This effort goes back to your objectives and goals. You'll need to make sure the rights holder uses the right tools to track metrics important to you and your corporate sponsorship. For example, if you want to track ticket sales, make sure they have a database where they are storing this information whether the sales happen on the website, an event ticketing system, social media, phone, email or at the event site. In terms of the Volvo-sponsored Sonoma Wine Country Weekend event, the rights holder tracked ticket sales so they could see they achieved a 13% increase in total ticket sales compared to the previous year.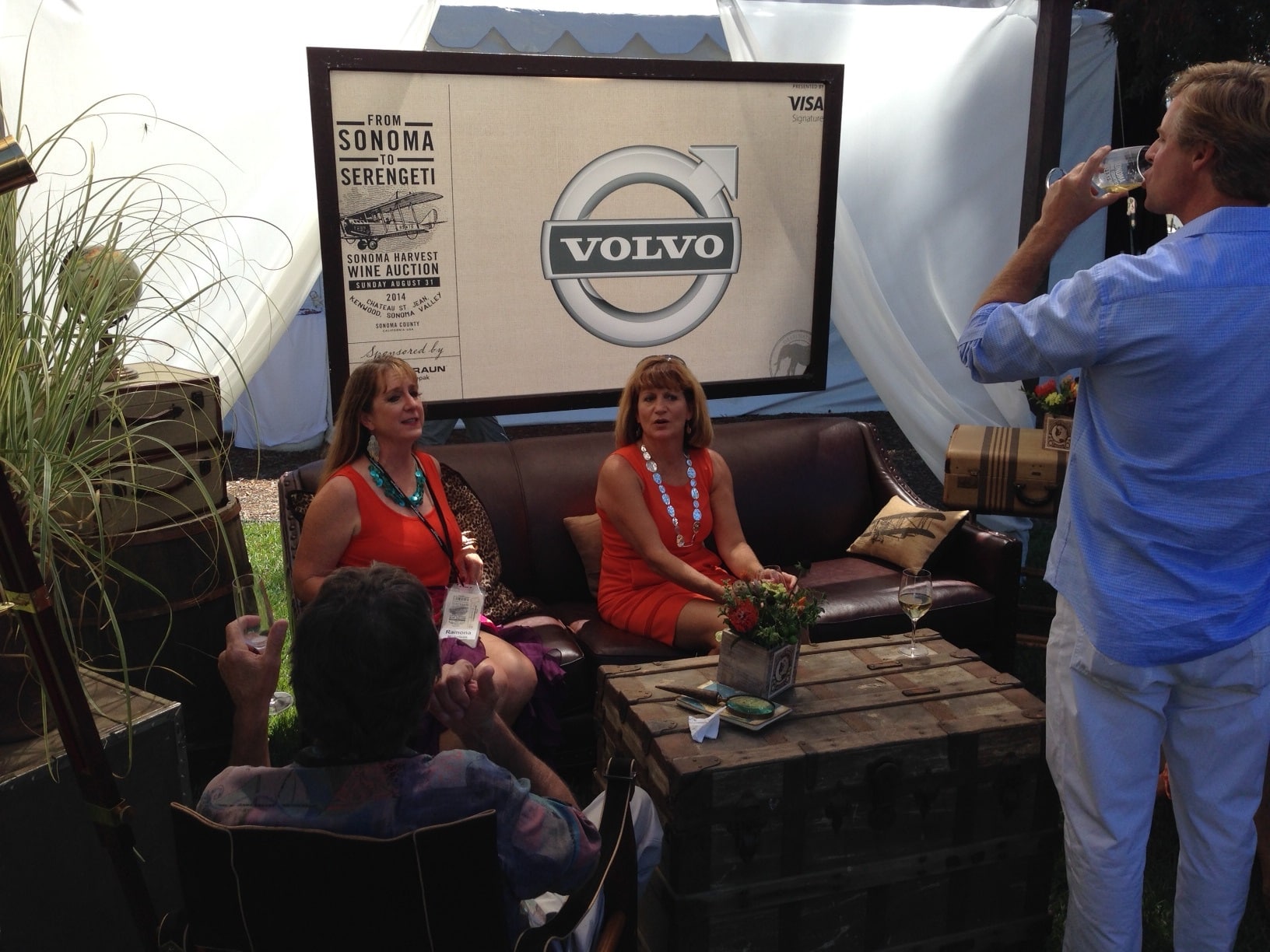 Volvo wanted to interact and showcase their brand at all attendee touch points. They built a Volvo lounge in the center of the event with comfortable furniture, wine, food and shade, a huge draw since the event was on a ranch in the Sonoma Wine Country and temps were 100+F.
5. Communicate before, during and after
Make sure the rights holder takes a proactive approach in helping you with planning and activation. Your contact should be in frequent communication leading up to, throughout and after the event.
You want to make sure to work with an organization who will be in touch every step of the way. The lines of communication should always be open as you plan, execute and debrief after the event. Get to know your point of contact to determine whether or not they have experience and demonstrate they have the best interests of their sponsors and attendees in mind.
6. Make sure comprehensive marketing, advertising and promotional support behind the event exists
An event without a promotional strategy is like throwing a party and not telling anyone. Who are you targeting and how will you reach them? How will the rights holder advertise the value of the event to draw attendance? You want to make sure there is a marketing, advertising and promotional strategy and budget for the event throughout your corporate sponsorship, and that the strategy meets your needs.
7. Look for signs of sponsorship best practices
Look for the implementation of best practices by the rights holder. For example:
Program is turnkey: You want to sponsor a fully designed and planned event. The event should have strategic brand communications and messaging platforms, creative event development, thoughtful execution and post-event evaluation.  Even if the event is brand new, the rights holder should have all these components in place to ensure a successful event for all parties.
Rights holder is willing to work with you and can be flexible: Flexibility is key to make sure the agreement benefits both parties fully.
Solid track record of long-term sponsors: Make sure you're in good company (i.e., other sponsor brands are recognizable, respectable, etc.) Ask to see a list of the current and past sponsors to confirm the rights holder works with companies comparable to yours.
Bonus: Work with an experiential marketing agency who has your back
You want to make sure you're working with the right corporate sponsorship agency and working to sponsor an event that's right for your company. Here at Resonate Agency, we connect brands with rights holders and events to elevate the marketing experience for both sides. Contact us today to get started.